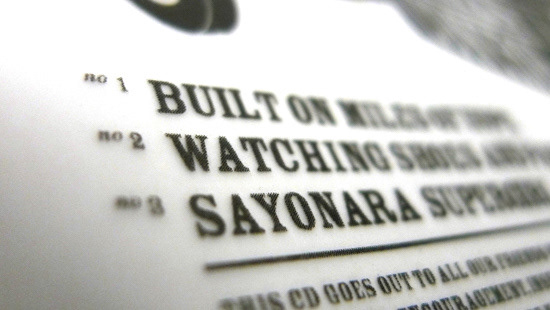 As much as possible, I'd like the user to have a unique interaction with an album packaging.
Amateur Takes Control
and I were running on a limited budget, and wanted to print limited copies as well, so we had this digitally printed and had it hand assembled. The guitarist came up with different quotes to be pasted on the bottom half of the packaging, to add a more personal touch.